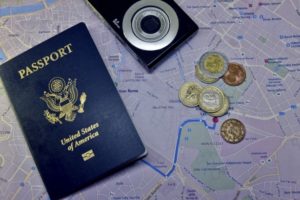 Figuring how to travel the world is not actually easy. You have to particularly know where to get your budget and how much you are spending so that you can travel alone or travel with the family.
If you are aiming to travel the world, you need to make sure that you have the right documents with you like your passport and possibly visas. You will also need to have a durable luggage that will not fail you as you explore your destination.
Get your documents in order
You will need to check if your driver's license is updated and even your ID cards. Also check if your passport is valid for at least six months after planned trips as countries such as Thailand, Vietnam, Russia, and Indonesia make this as a requirement before allowing entry.
International travel also requires a visa depending on the location and duration of the trip so if your destination requires a visa, check the embassy or consulate website first.
Get your vacation dates ready
If you are working but still want to travel, there is still a way to enjoy life travelling. This is by saving vacation days especially if your company pays for these days. Check out if your company buys back unused vacation days so that you can use these days for travelling or health benefits.
Prepare your plastics
Having the best credit card to use for foreign transaction fees will not just prevent foreign transaction fees, but also provide you with the rewards and perks while abroad. Check the different credit card offers in your country and compare which one to bring during your travels.