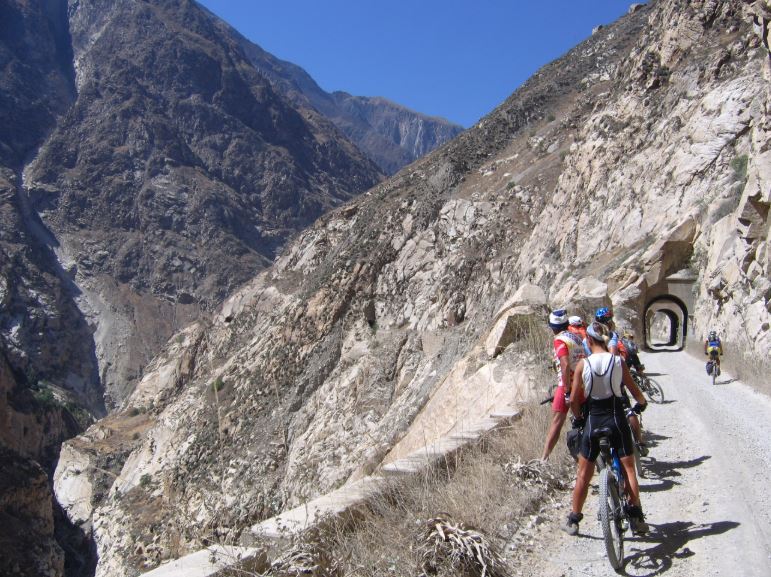 Cycling is a great way to see the world, instead of by car (or tour bus). You get to really experience the landscapes of the city or town that you're in, and it helps keep you fit on your travels! These 4 places are recommended for those avid cyclists (like our buddies from Ipswich) who want to keep riding while they explore the world.
Peru
Biking rather than hiking in Peru gives you a unique perspective as you traverse the gorgeous scenery.
Most cyclists say that the highlight for riders is Sacred Valley, where you travel through stunning towns and take in the amazing Andean landscape.
Jordan
You probably wouldn't think of Jordan when you think of cycling spots, but there's so many beautiful places to bike through.
Visit mountains and historical sites, and take in the wonderful desert scenery and the delightful locals when you journey via bike in Jordan.
Vietnam
Many people know about travelling Vietnam by motorbike, but it's also perfect for cyclists as well!
The journey from Quy Nhon to Nha Trang is long, but definitely worth it thanks to the fantastic sights along the way. You'll see large cliffs, and go past lagoons, sand dunes, and islands.
Cuba
Cuba has a great mix of landscapes to see: a mountain town, a stunning beach, and a lakeside village.
We also recommend cycling in Soroa for the incredible plants and animals that fill the area. There's over 250 types of plants that are native to Cuba, and plenty of different bird species.
Cycling through your hometown is all well and good, but when you want a change of scenery, make it worth the trip! Any one of these 4 destinations are sure to impress any cyclist, and make great group or solo rides. You can even join cycling tours to meet new friends and learn more about each trip.